PRODUCT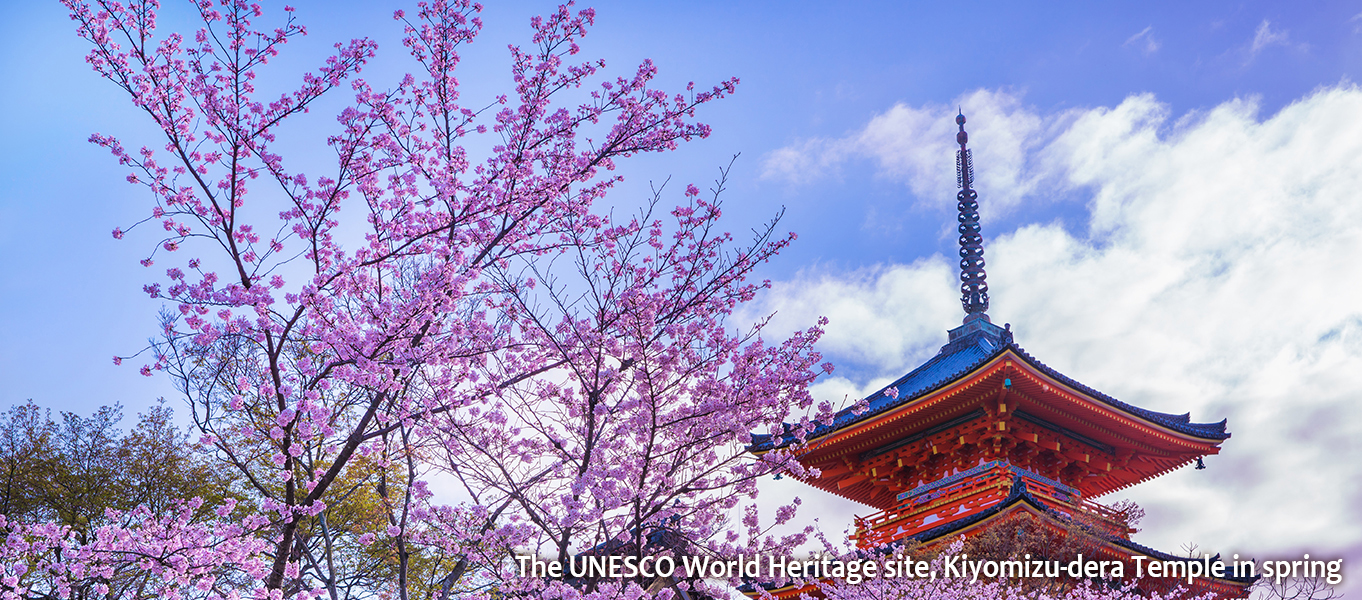 Karl Fischer Moisture Titrator (Coulometric titration)
MKC-710B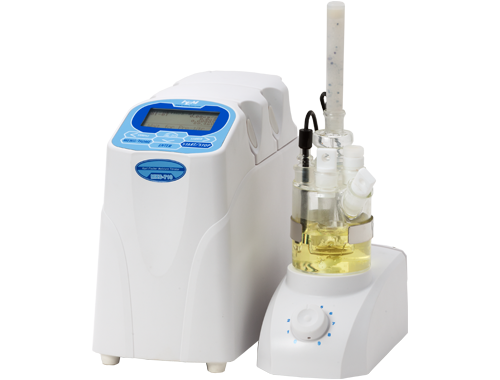 High-performance titrator at a lower price
Reduction of power consumption by 30% compared with the conventional product
Inquiry
Features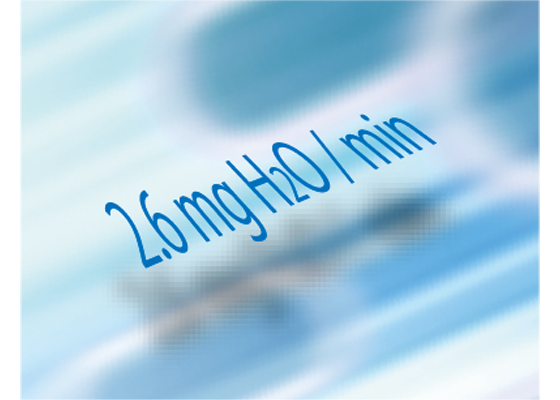 ・Fast measurements
Our proprietary technology achieves electrolytic speeds up to 2.6mg H2O/min.
This shortens the time required for pre-titrations and sample measurements considerably.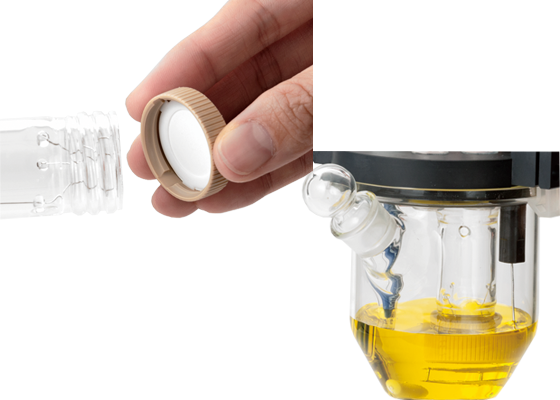 ・Replaceable diaphragm
Easy maintenance when measuring samples which tend to contaminate the diaphragm as eg. oils: Thanks to a unique mechanism, the ceramic diaphragm of the optional titration cell unit (12-03635-01) can be replaced.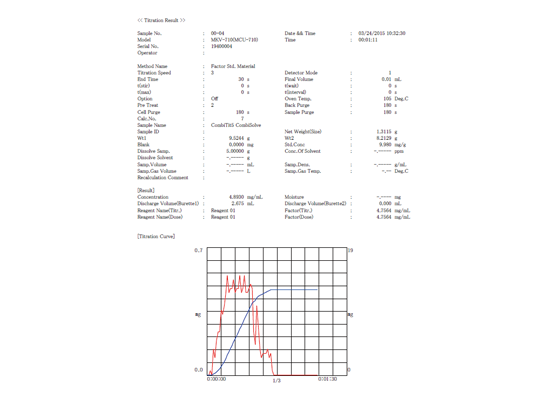 ・Result output as PDF files
Paper saving and environmentally friendly – results no longer need to be printed.
Measurement results are converted to PDF and can be stored in a USB flash drive.
By reviewing the conventional electrolytic control method , reduction of power consumption by 30%
Field measurements without access to power sources are possible by connecting a commercially available battery
By connecting an Android device , a titration curve can be displayed in real-time
Measurement results are converted to PDF and can be stored in a USB flash drive
Specifications
Type
Karl Fischer Moisture Titrator
Model
MKC-710B
Standard configuration
MKC-710+IDP-100+Manual Solvent Change Unit
Measuring method
Karl Fischer Coulometric titration
Measuring range
Water content : 1ug to 300mg (depends on reagent)
Bromine index : 8ug to 300mg
Measurement cell
2-Component or 1-Component
Precision
0.1μg
Control method
Constant current pulse time contro
Endpoint detection
Alternate current polarization method with a twin platinum electrode
EP sense method
Selective drift stability or limit measurement time
Required solvent
2-Component cell : Anolyte 100mL , Catholyte 5mL
1-Component cell : Anolyte 150mL
Method
20
Key operation
Sheet key
Displays
1) Black and white LED-backlit LCD
2) English / Japanese / Mandarin Chinese / Korean / Russian / Spanish
3) 1-channel display
Calculation
Concentration of water content , statistics data processing (mean , SD and RSD) and automatic averaging of blank value and factor value
Data storage
100 samples
GLP conformance
Registration of operator /Record of check results / Record of factor measurement / Management of conduction time
External I/O
RS-232C port x2 :
for Dot matrix printer , Electronic balance , Data Capture Software (SOFT-CAP)

USB×1 :
for USB flash drive , Thermal printer , Keyboard , Barcode reader , Foot switch , USB HUB , Android device
Ambient condition
1) Temperature : 5 to 35°C
2) Humidity : 85%RH or below (no condensation)
Power source
AC100 to 240V +/- 10% 50/60 Hz
Power consumption
Main unit : Approx. 20W
Printer : Approx. 7W
Dimensions
Titration unit : 141(W) x 292(D) x 244(H) mm
Stirrer : 107(W) x 206(D) x 340(H) mm (not incl. Solvent Change unit)
Solvent Change Unit : 240(W) x 140(D) x 405(H) mm (not incl. tubing)
Printer : 106(W) x 180(D) x 88(H) mm
Weight
Titration unit : Approx.3.0kg
Stirrer : Approx.2.0kg
Solvent Change Unit : Aprox.0.6kg
Printer : Aprox.0.4kg
Conformity standard
CE marking EMC : EN61326-1 LVD : EN61010-1
Standards
ASTM D1123 Standard Test Methods for Water in Engine Coolant Concentrate by the Karl Fischer Reagent Method
---
ASTM D1533 Standard Test Method for Water in Insulating Liquids by Coulometric Karl Fischer Titration
---
ASTM D3401 Standard Test Methods for Water in Halogenated Organic Solvents and Their Admixtures
---
ASTM D4672 Standard Test Method for Polyurethane Raw Materials: Determination of Water Content of Polyols
---
ASTM D4928 Standard Test Method for Water in Crude Oils by Coulometric Karl Fischer Titration
---
ASTM D5460 Standard Test Method for Rubber Compounding Materials—Water in Rubber Additives
---
ASTM D6304 Standard Test Method for Determination of Water in Petroleum Products, Lubricating Oils, and Additives by Coulometric Karl Fischer Titration
---
ASTM D6869 Standard Test Method for Coulometric and Volumetric Determination of Moisture in Plastics Using the Karl Fischer Reaction (the Reaction of Iodine with Water)
---
ASTM E1064 Standard Test Method for Water in Organic Liquids by Coulometric Karl Fischer Titration
---
European Pharmacopoeia / 2.5.32. WATER: MICRO DETERMINATION
---
ISO 10101-3 Natural gas -- Determination of water by the Karl Fischer method -- Part 3: Coulometric procedure
---
ISO 12937 Petroleum products -- Determination of water -- Coulometric Karl Fischer titration method
---
ISO 14897 Plastics -- Polyols for use in the production of polyurethane -- Determination of water content
---
ISO 15512 Plastics -- Determination of water content
---
ISO 760 Determination of water -- Karl Fischer method (General method)
---
JIS C2101 Testing methods of electrical insulating oils
---
JIS K0068 Test methods for water content of chemical products
---
JIS K0113 General rules for methods of potentiometric, amperometric, coulometric, and Karl Fischer titrations
---
JIS K1557-2 Plastics -- Polyols for use in the production of polyurethane -- Part 2: Determination of water content
---
JIS K2275-3 Crude petroleum and petroleum products -- Determination of water -- Part 3: Coulometric Karl Fischer titration method
---
JIS M8211 Iron ores -- Method for determination of combined water content
---
JIS M8250 Iron ores -- Determination of hygroscopic moisture in analytical samples -- Gravimetric, Karl Fischer titration and mass-loss methods
---
United States Pharmacopeia–National Formulary / 38 <921> WATER: DETERMINATION
---
Catalog
■General-Catalog.pdf
■Karl Fischer Moisture Titrator MKV-710 MKC-710.pdf
■Software for Moisture Titrator KF-Win.pdf
■KEM-SET-for-Petrochemical.pdf
■KEM-SET-for-Palm-Oil.pdf
■KEM-SET-for-Food.pdf
■KEM-SET-for-Cosmetics.pdf
■KEM-SET-for-Beverage.pdf